Spaghetti & Meatballs Halloween Costume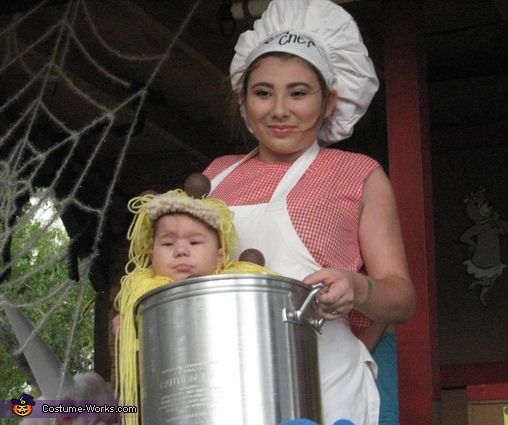 A word from Jordan, the 'Spaghetti & Meatballs' costume creator:
I made this costume for my little sister, Halley. I found this idea online. The spaghetti is made out of yarn that I sewed onto a bib, and the meatballs are styrofoam balls bought from the dollar store, and painted brown. The pot was just something I found in my garage. I dressed as a chef just to complete the costume, and I've had a good time showing it off.