Space Traveler Costume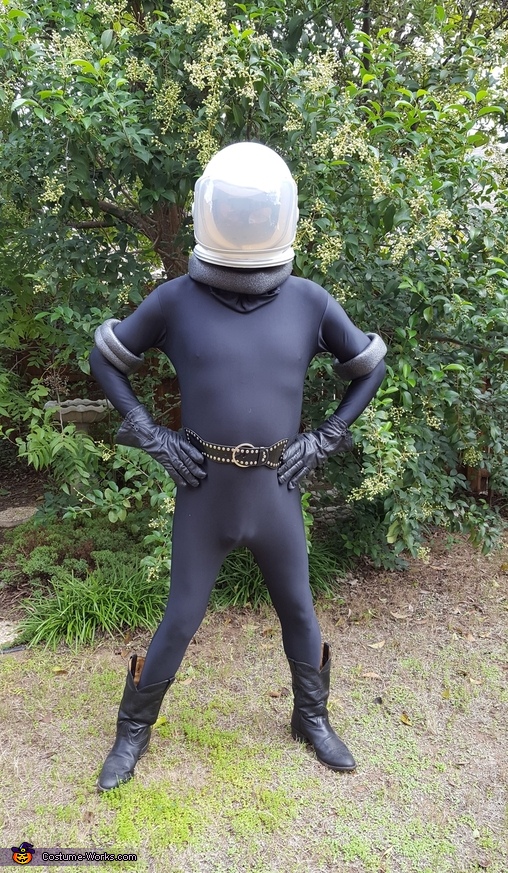 Space Traveler Costume
More views:
(click to enlarge)
A word from Jay, the 'Space Traveler' costume creator:
This was easy to do. Put a body suit with gloves and belt. Then add the pipe insulation for the arms and collar with the costume helmet.
Retro space suits are always fun fashion. I'm wearing this one to a pre-Halloween after hours costume party. It's at the Scifi comic and game store where my girlfriend works. It's just a short walk and it will be exciting to see people's reactions.