Snow White and the Evil Queen Costume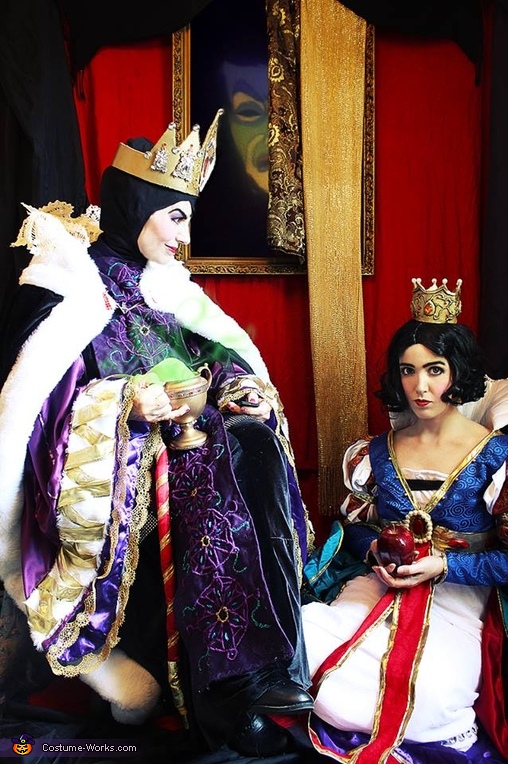 Snow White and the Evil Queen
More views:
(click to enlarge)
A word from Heathery, the 'Snow White and the Evil Queen' costume creator:
I am wearing Snow White, and my mother is wearing Evil Queen. Snow White is based on an artwork by LeleDraw.
Evil Queen is based on a designer doll by Lisa Temming.
Both costumes together took about 150 hours to make at a cost of around $400.
Evil Queen includes a crown made from thermoplastic, a black velveteen and faux fur cape, lined with a jewel-encrusted mauve velveteen inside. Her dress consists of duchess satin, silk charmeuse, and more velveteen. The front panel on the dress was completely hand-embroidered, taking about 60 hours. The sleeve lacing was inserted by hand, and the scalloped lacing was imported from China. Her goblet has green LED lights inside.
Snow White includes another crown made from thermoplastic as well as a wig styled by me. The dress is made of silk chiffon and has rhinestones placed along the hem. The jacket/sleeves consists of several types of fabric, including dupioni silk, duchess satin, velveteen, and more. The collar was stiffened with interfacing and a wire frame to allow it to stand correctly. It is encrusted with Swarovski crystals.