Snap! Crackle! Pop! Costume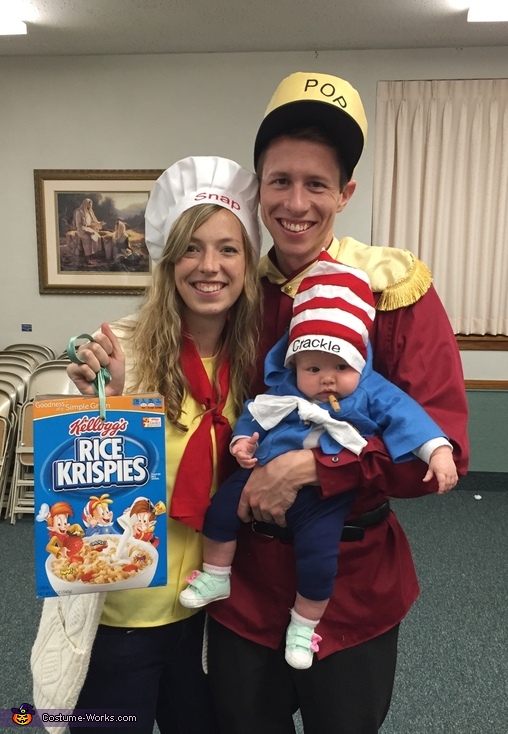 Snap! Crackle! Pop!
A word from Karen, the 'Snap! Crackle! Pop!' costume creator:
This is my husband and I with our little 3 month old girl. We got our idea from rice krispies of course :) I used an embroidery machine to put our names on the hats. Cut pieces of fabric for our scarves and my husband's shoulder pads, and used cut by the yard tastles for the decorations on them. I hot glued fabric with rolled up newspaper on top of a baseball hat for my husband's hat.