Sister and Free Puppies Costume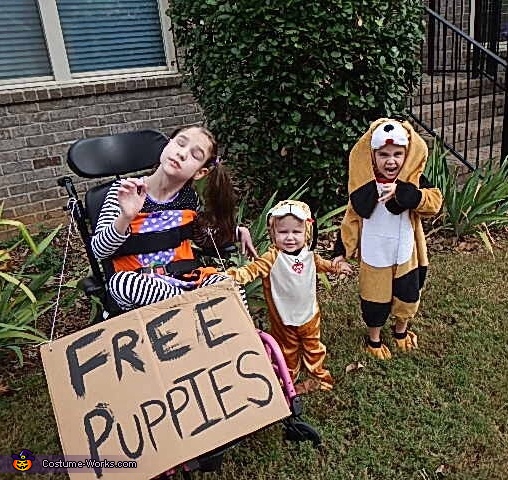 Free Puppies
A word from Beth, the 'Sister and Free Puppies' costume creator:
Maggie (sister in wheelchair) is advertising free puppies - her sisters! Lol. We thought this was a perfect costume idea for her...since she's very sensitive to many loud noises, etc. she often times gets frustrated with her little sisters - Mollie & Marcie. Maggie is non-verbal but if she could speak, we have a feeling she would give these two away!


Would like to enter this into the Group category. Thanks so much!