Side Show Barker Costume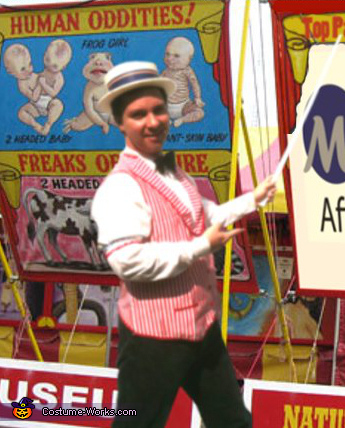 Ladies and gents, step right up to see some of the world's most amazing wonders!
A word from Dan, the 'Side Show Barker' costume creator:
The costume I'm wearing was created using a store-bought vest, arm band, & bow tie, along with a showman's hat I'd gotten for a buck years ago from Farrell's Ice Cream Parlor at Westland Mall in Miami. I already owned the shirt & pants. I had a photo taken while pointing with a stick and then created a photo composite, placing myself into a side show scene to complete the effect.