Shirley Temple Costume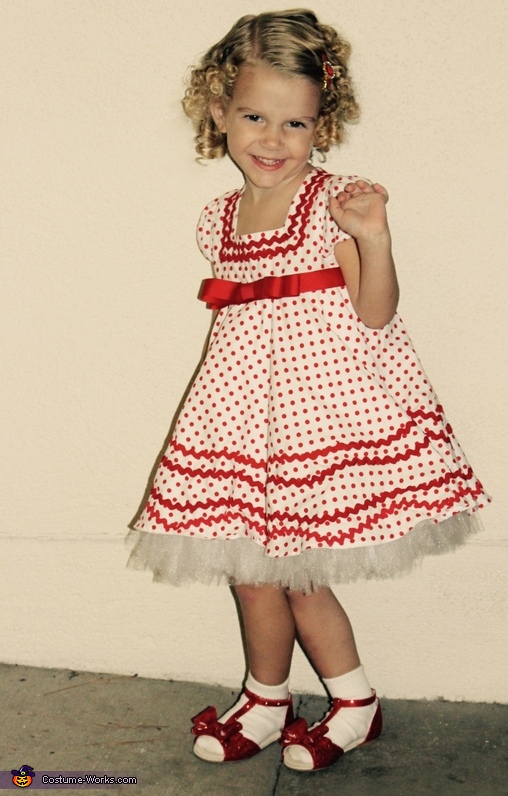 Shirley Temple
More views:
(click to enlarge)
A word from Rashelle, the 'Shirley Temple' costume creator:
My little daughter Charlotte is wearing this Shirley Temple costume. I got the idea from the fact that she has little ringlets in her hair and I thought it would be the perfect costume for my little toddler. I found a picture on Google images and copied it. I ordered the dress off of ETSY from https://www.etsy.com/shop/emaleighscupboard

Then I found the perfect red glitter bow shoes to go with it. Then I tied my little ones hair up to make it curlier from the youtube gurus "Cute Girl Hairstyles"- with their "No Heat- paper towel curls."