She-Ra and Skeletor Costume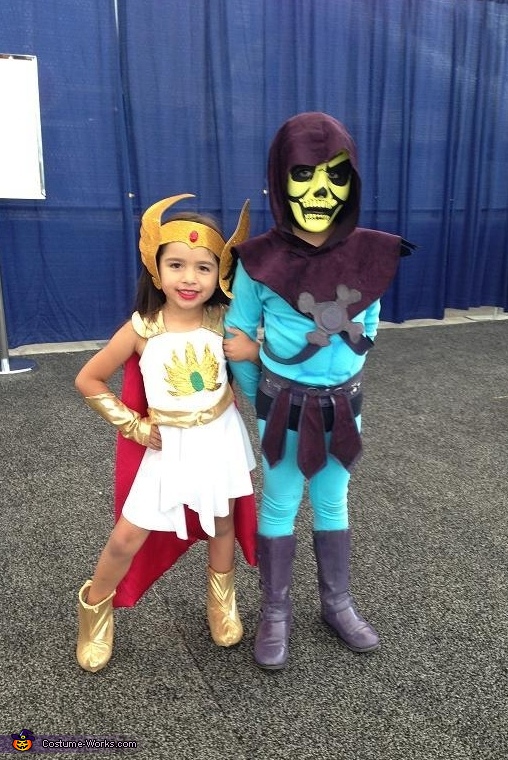 The kids posing at Comic-Con
More views:
(click to enlarge)
A word from Christina, the 'She-Ra and Skeletor' costume creator:
My 4 year old daughter is wearing the She-Ra costume and my 7 year old son is Skeletor. My kids couldn't decide what they wanted to dress as for Comic-Con so I introduced them to the Master's of the Universe and they were sold. I knew I wanted to do something from the 80s and I thought this was perfect, and now they can wear them for Halloween this year.
My daughter's costume is all handmade using white jersey material, gold bathing suit material and puff paint for the emblem on her dress.The headpiece is made from gold glitter foam paper and I added a gem to the front. For the boots I used the gold material and made covers for some boots she already had.
For my son's costume I bought the shirt and leggings from Good will and I painted muscles on the shirt, I found a pair of brown boots and painted them purple. For the armor and hood I used black pleather and painted it purple then added purple microfiber material. For the mask I couldn't find one I liked so I bought a plain white mardi gras mask and painted it to look like a skeleton.