Sexy Mermaid Costume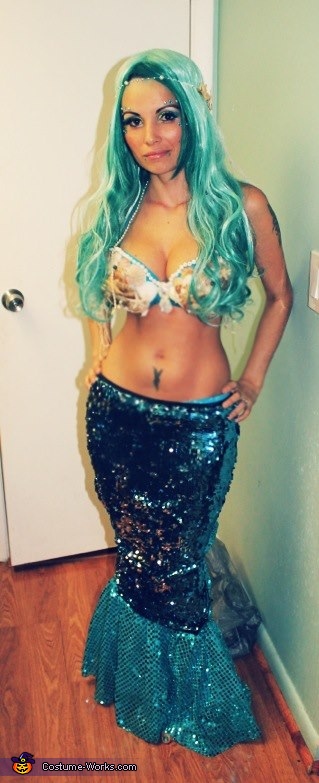 Sexy Mermaid Costume
A word from Diana, the 'Sexy Mermaid' costume creator:
I used a bra and sea shells from ebay and dollar tree. I drilled a hole in the middle of each sea shell, sewed them and hot glued them on to the bra just to reinforce it. I also added a few pearls and sea stars I found on Ebay. To make the tail, I used a tube skirt, and added the sequin material on the front only. I found the wig on Ebay at a very good price. $20

The hardest part of the whole costume was to get the bra to be even on both sides as the seashells were different sizes. The best part of making my costume is that I spent less than $50 making the whole thing and no one else had the same costume.