Samara The Ring Girl Costume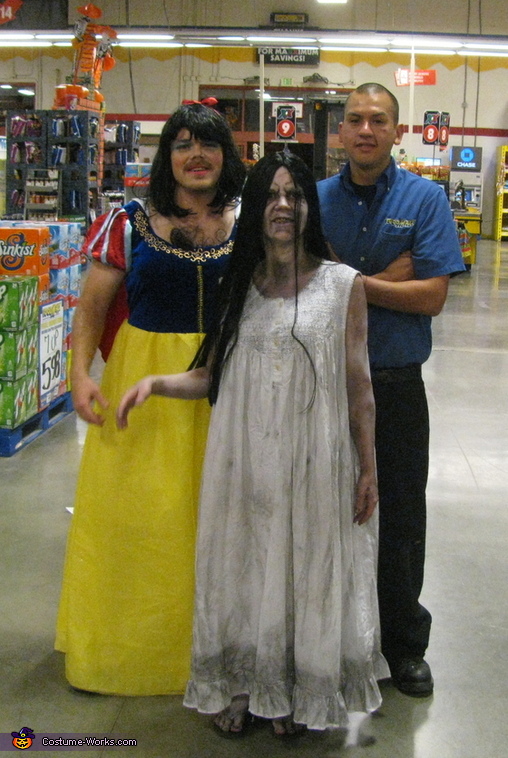 A Store worker wanted a picture with us.
More views:
(click to enlarge)
A word from Heidi, the 'Samara The Ring Girl' costume creator:
I wanted to be someone a bit more frightening and was the girl off the movie "the ring". This costume was purchased at GoodWill for $5. It's a nightgown. I used charcoal to dirty it up. Wig at WalMart for about $5. I used Sharpie markers for my teeth. And I used make-up. My brother as Snow White. Plus size costume about $35. Wig at WalMart $5. I used real make-up for him. We got him a bra and stuffed it with tissues. He wore tights!