Rock, Paper, Scissors Costume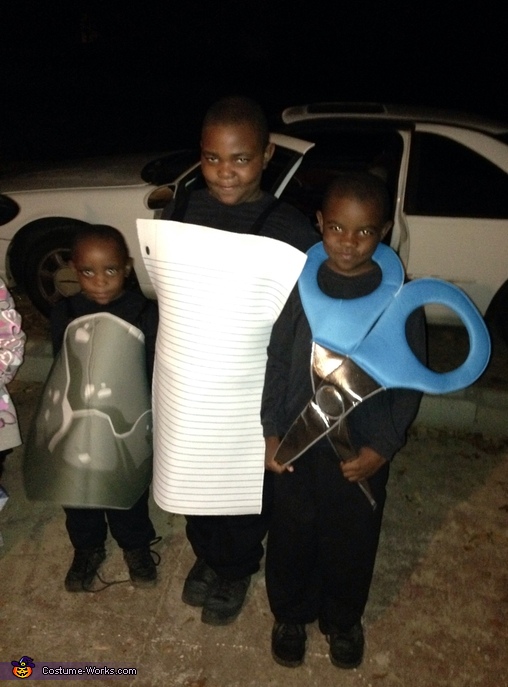 SHOOT!!
A word from Latanya, the 'Rock, Paper, Scissors' costume creator:
I'm always looking for ways to make my kids stand out and I really think that I've done it this time! Renaldo (age 4) is my rock, Jayon (age 8) is my paper and JaQuavion (age 7) seals the deal as my scissors!