Ripley and Newt Costume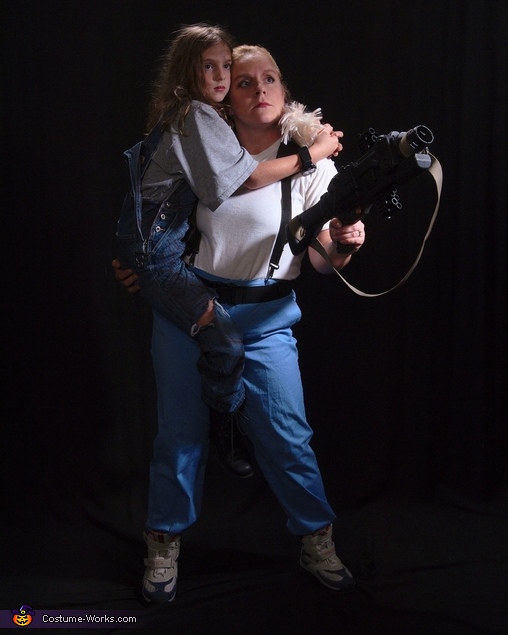 Ellen Ripley and Newt from Aliens
More views:
(click to enlarge)
A word from Laura, the 'Ripley & Newt from Aliens' costume creator:
This Ripley & Newt / mother & daughter combination costume was truly a labor of love. I even went so far as to wait until my dughter was in second grade to attempt it, because that's how old Newt's character is in the story.
If you couldn't tell, Aliens has been my favorite flick since childhood, and no, I will not let my daughter set eyes on it until she is MUCH older! I always admired Ripley's character in the film, as a tough, yet maternal woman. Not to mention her being the protagonist heroine in a time when that kind of thing was rarely seen in cinema.
I made all costumes from scratch except the flight suit which was purchased at a Halloween store. The rest of the materials were things I picked up and pieced together from many different places over the course of a year. These places ranged from Goodwill to Army Surplus to good old Walmart. Enjoy!