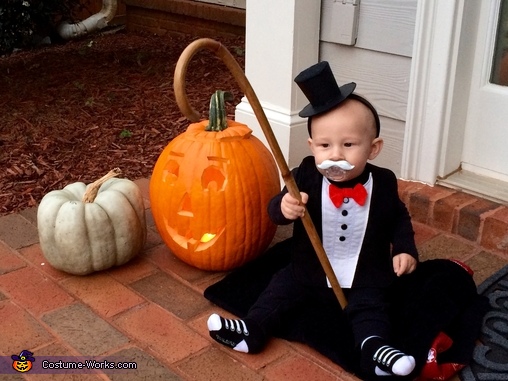 Got to jail! Do not pass go and do not collect $200.
More views:
(click to enlarge)
A word from Megan, the 'Rich Uncle Pennybags' costume creator:
Our 7 month old rocked his monopoly man costume. The idea came from a combination of a Google search for bald baby costumes and his Uncle Valentine- who represented the USA at the 2015 World...
Read more »