Refrigerator Costume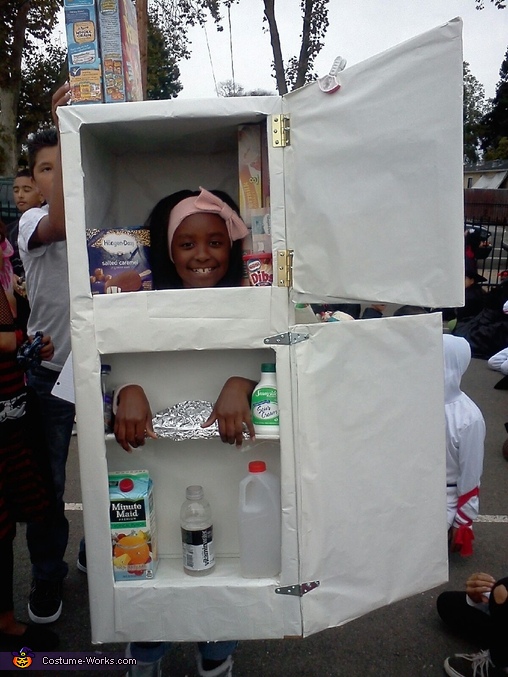 Refrigerator Costume
More views:
(click to enlarge)
A word from Bridget, the 'Refrigerator' costume creator:
My Niece Jamai is sporting her refrigerator costume. Every year we come up with ideas for awesome costumes. When she comes over my house, she always goes in the fridge, so jokingly one day I told her she was going to turn into a refrigerator. I I bought a wardrobe moving box and cut out the arms and the head. Then I covered it with white wrapping paper. the shelves are pieces of cardboard covered in white wrapping paper. I went to the recycable bin in my apt. complex and picked out recyclables. I hot glued everything to fridge so it wouldn't move when she walked.
**** Tip****
I cut out the inside of the recyclables before I hot glued them to make the costume lighter. I nailed the doors on with brackets from cabinet hinges found at any hardwar store for about $1.00. The total cost to make this costume was under $10.00.