Rapunzel Costume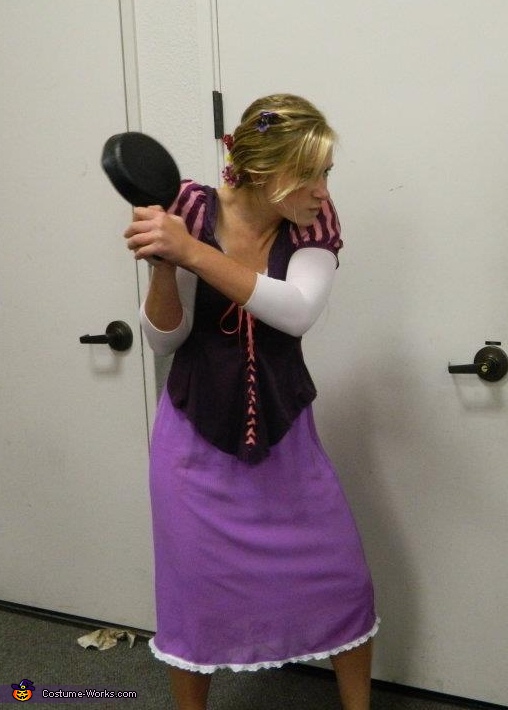 Tangled!
More views:
(click to enlarge)
A word from Tessara, the 'Rapunzel' costume creator:
I made a costume for Rapunzel from Tangled! I loved the movie so so SO much, and her character was SO fun! Many people said that I reminded them of her, so i decided to make it happen!
I made a lot of trips to the thrift store for this one, getting a skirt, vest, and tights from the thrift store. We made some readjustments of the original clothing's! my mom did my hair with fake flowers placed throughout. I brought an iron skillet (fully capable of knocking someone out cold.) and NO SHOES for this costume!!