R2-D2 and C-3PO Costumes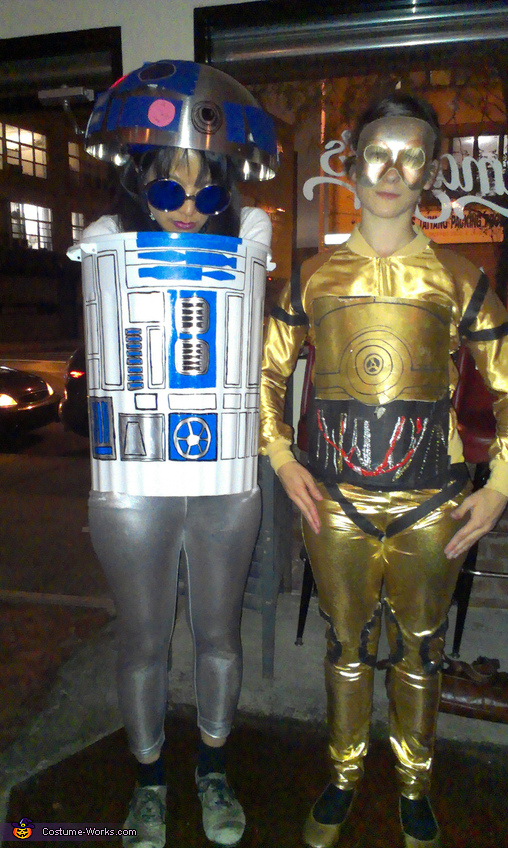 These ARE the droids you're looking for.
A word from Kristen, the 'R2-D2 and C-3PO' costume creator:
Kristen is wearing the R2-D2 costume and Lauren is wearing the C-3PO costume. Kristen and Lauren are good friends and huge Star Wars fans, so they thought this would be the perfect costume. The R2-D2 costume is made by cutting the bottom out of a white garbage can and stuffing yourself inside, and then putting a silver metal salad bowl on your head (to keep it attached to your head, glue a bicycle helmet inside). The C-3PO body was made by wearing a gold jacket and gold leggings, and spray painting a gold mask. Paper, black tape, markers, and paint were used to draw the designs on C-3PO and R2-D2's bodies.