Puppy Monkey Baby Costume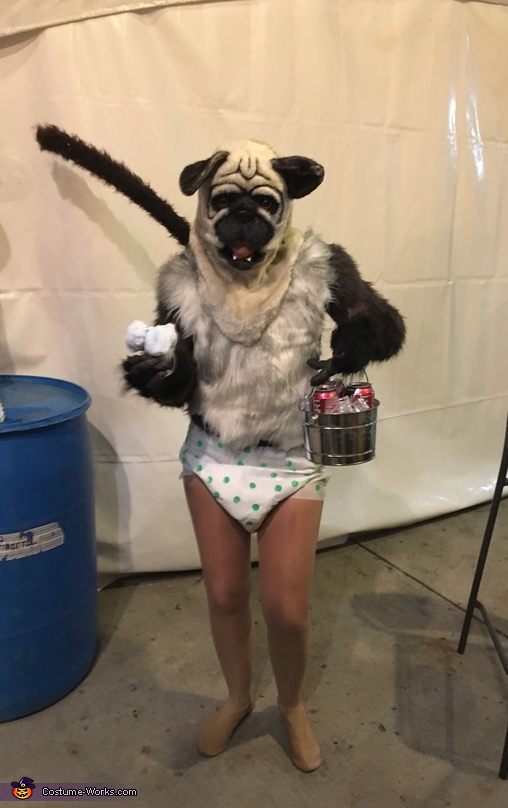 Puppy Monkey Baby
A word from Kerri, the 'Puppy Monkey Baby' costume creator:
From the time I watched the Mountain Dew Kickstart commercial during the SuperBowl, I have yet to get Puppy Monkey Baby out of my head.
I wanted to wear that as a Halloween Costume. I hand made most of it all and studied the video weekly. I bought a shirt pattern, furry fabric and had sewn the top. Bought fabric spray paint to do some blending, bought gorilla hands, the pug mask and made the tail from electrical conduit and covered it in fur then attached it to a belt.It was a lot of fun to wear but more fun to create. I also used a bucket and KickStarts in it with fake ice, drilling and cutting the cans so that one of them could hide my money and ID.