Sleeping Beauty Princess Aurora Costume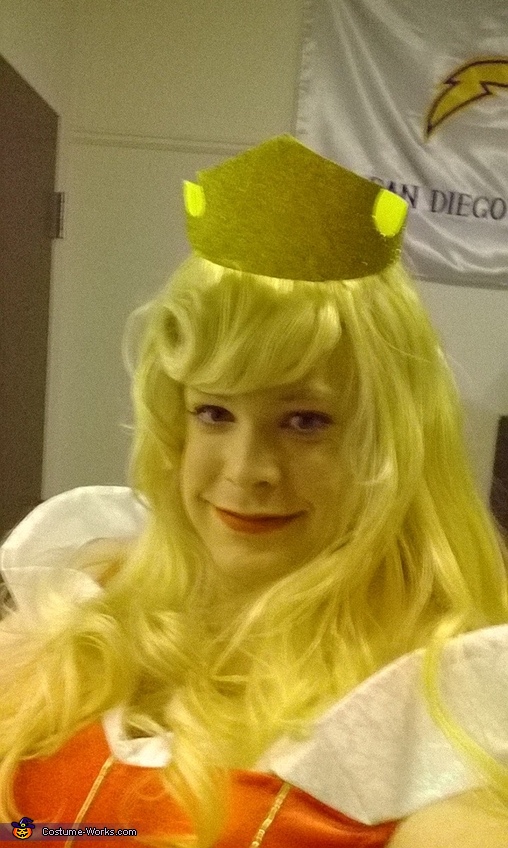 so far this has been my best picture. I think. captured the make-up very nicely.
More views:
(click to enlarge)
A word from Nicholas, the 'Princess Aurora' costume creator:
Two friends of mine (that dont know each other) both said I would make a great Princess Aurora. 1) Because of my hair color and fair skin, and 2) Because our (Princess Aurora) Personalaties matched.
I all ways pour my heart and soul into a halloween costume. Not only because its fun but because its the only time i dont have to explain myself. (Im also Transgender)
The dress is store bought, the wig was bought form someone, the make-up i did on my own. the gloves i bought at good will. (the dress origonally had sleeves but were to small for my arms and i had to take them off. And thats about it. I hope you liked it. I know my unit did. (already won best dressed single soldier) in my BN. (Army)
Thanks again and hope you had a wonderful halloween as well.