Princess Peach and Mario Costume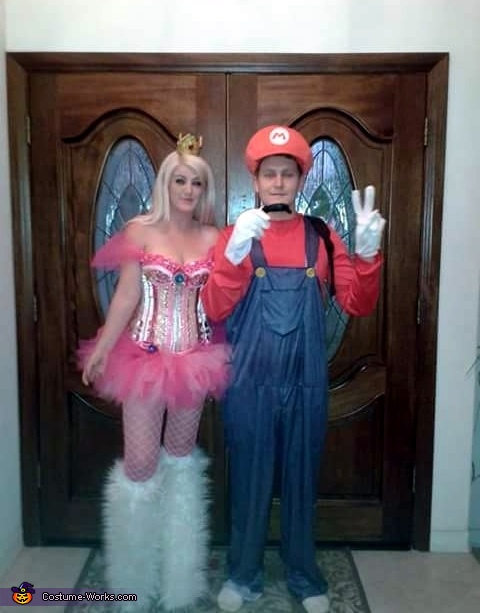 missing my lomg white gloves in this pic .
More views:
(click to enlarge)
A word from Stacey, the 'Princess Peach and Mario' costume creator:
My boyfriend who tends to be a tad lazy purchased his Mario costume. I live for originality and opted for designing and creating my own original masterpiece.
Started off with a plain light pink corset from amazon, several rolls of tulle and tons of gems and ribbon. I made the crown from scratch and attached it to a light gold head band to blend with my hair. I used photos of princess peach to create one of my favorite costumes to date.
Cost for materials around $120. Time to make about a month and a half. walking around our music festival like the bell of the ball... Priceless.