The Pot of Gold and Lucky Leprechaun Costume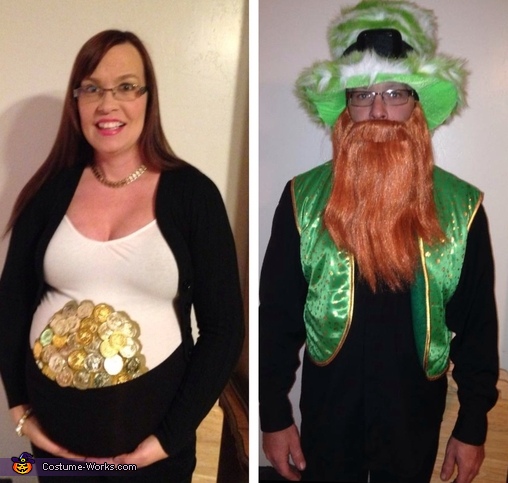 Worth every gold coin!
A word from Deana, the 'Pot of Gold and Lucky Leprechaun' costume creator:
The Pot of Gold costume was inspired by my pregnancy. I, Deana was the happy pregnant one. The baby represented by the pot of gold is fitting since every new parent would give everything for their baby even gold. The costume was completed by black maternity pants stretched over a white tank top that had gold coins glued to the tank top. An easy costume and fitting for a big ol' pregnant belly! My husband was of course the lucky leprechaun. His costume was completed by a belt used for around the stripped hat, hat, vest, black attire, and a red long beard.