Pop Art Girl Costume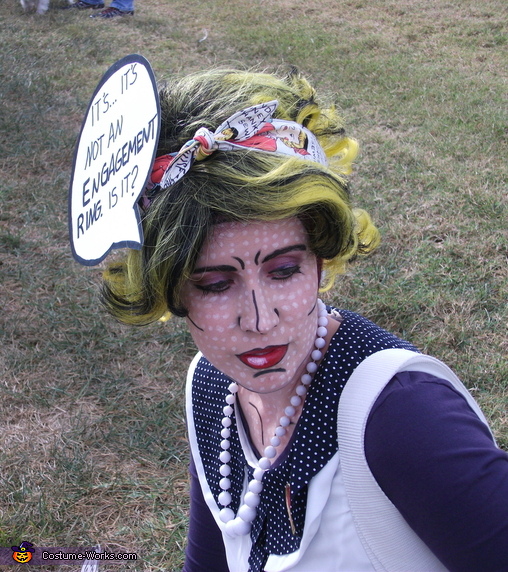 'It's...it's not an engagement ring..is it?
More views:
(click to enlarge)
A word from Mallory, the 'Pop Art Girl' costume creator:
This costume is inspired by Roy Lichtenstein's 60's pop art paintings. I got the most of the outfit from resale shops and watched a makeup tutorial. I think it turned out pretty good! I also put my dog in costume to match me :) She's "Pop Art Pup".