Poison Ivy Costume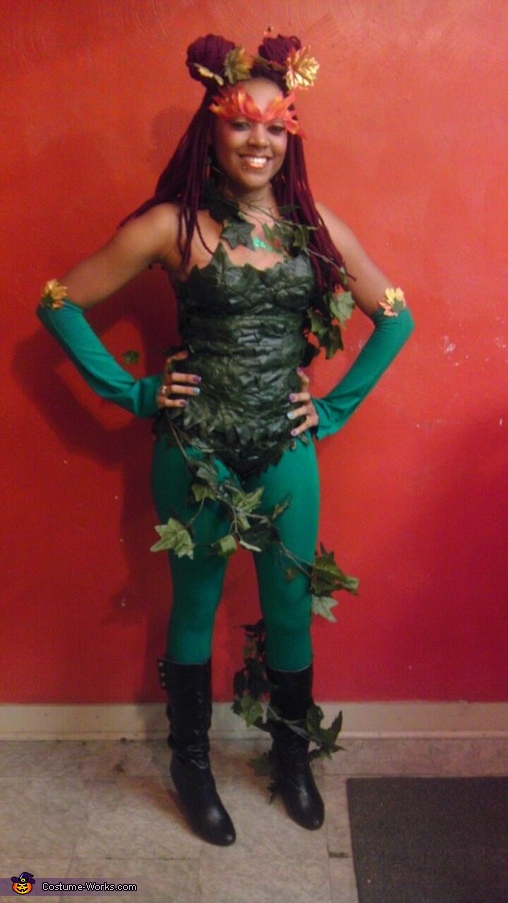 Poison Ivy Costume
More views:
(click to enlarge)
A word from Joy, the 'Poison Ivy' costume creator:
I made my own Poison Ivy costume this year instead of spending $50 or more on one.
Things I used:
black corset
green plastic ivy leaves
bathie suit bottom
2 pair of green tights
hot glue
spirit gum and make up
I got the idea from google and watch youtube videos. I saw people using green corsets but I could find one so I covered a black on in ivy leaves.
Cut the plastic ivy leaves off branch and glued them to the corset in a little design. Once corest dried I had to pull the corset open more because it was too tight to put on. Once I pulled the corset some leaves came off and I simply just glued them back on. The bottom came from a bathie suit that I cut in half and glued leaves on it. The gloves I took a pair of green tights and cut them up to make gloves. The leaves that are on my face and chest were glued on with Spirit Glue from Party City.
Check out the video tutorial below on how to make a Poison Ivy costume.

DIY Poison Ivy Costume