Plug and Socket Costume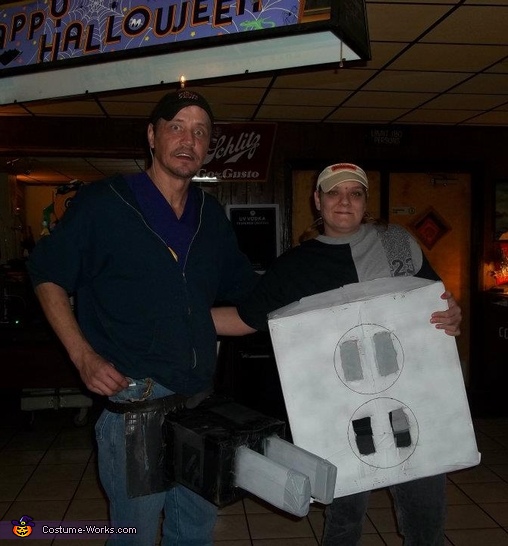 Plug and Socket Costume
A word from Tasha, the 'Plug and Socket' costume creator:
my boyfriend Flint Hansen and I Tasha Lund do karokee on the weekends and Halloween happen to fall on that day.
Not sure what we wanted to be and I happen to have alot of boxes laying around and I came up with this idea I do have to give my boyfriend credit he did come up with the light idea for the hat. So if he plugs into me the light on top of the hat lights up.