Super Mario Piranha Plant Costume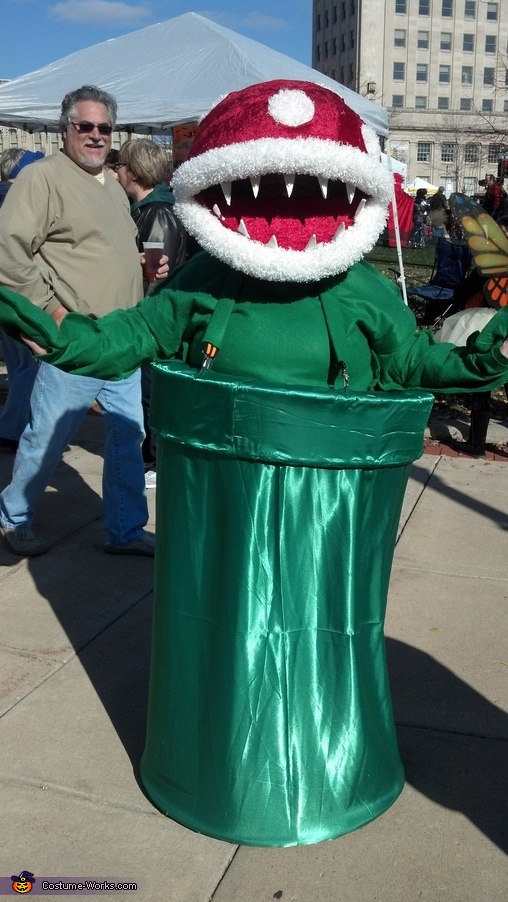 piranha plant!
A word from Natasha, the 'Piranha Plant' costume creator:
I was wearing this costume, it came as a random idea after making the costume for King Boo, it took me about a week to finish, the head was made using paper mache glue/water mix, I did about 5 layers, covered it with red fabric and added white spots, cut the mouth out first of course. Then added the teeth, also added some padding inside the head for it to hold steady. The body was made with a t-shirt with felt hot glued to it, and cut a leaf shape for the arms. The warp tube was made from 4 hula hoops, and green shiny fabric, held up by suspenders wrapped in green felt too.