Pinocchio and Jiminy Cricket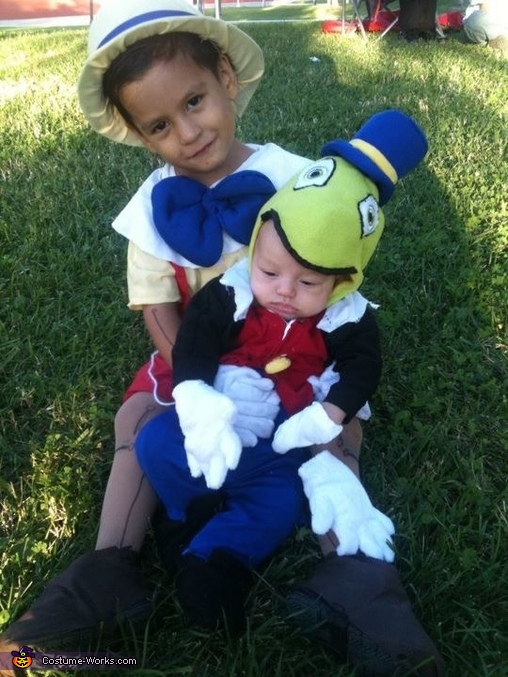 A word from Yuray, the 'Pinocchio and Jiminy Cricket' costume creator:
This was one of my favorite costumes to make, i wanted a costume that both my 3 year old and my new born baby could combine. for pinocchio I sewed the shirt and shorts with regular cotton fabric, and used nylons for my sons legs and arms and permanent marker to make the wood like arms and legs, and for my little cricket i used fleece matrial to make the face and for the body i sewed the jacket and gloves and vest and pants over a baby outfit so it was just one piece (this made it so much easier to take off and put on for my baby) and the head. they both had no problem rocking this costume!!