Pinocchio and Geppetto Costume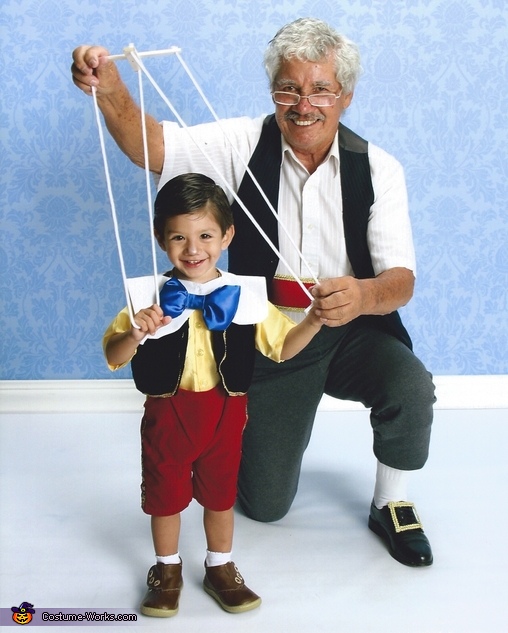 I'm a Real Boy!
A word from Angie, the 'Pinocchio' costume creator:
My son Ezekiel was nicknamed Pinocchio since birth by his Great Grandfather Agustin "aka" Geppetto. We custom made both outfits, without patterns. My mother-in-law made the Pinnocho costume from scratch and used a few Pinocchio movie pictures that I printed out. She used a pajama to get the sizing down. As for the Geppetto Costume, it was a group collaboration amongst family members as were the wooden puppeteer strings. The whole costume cost $100 to make but the memories captured in the pictures made it priceless.