Pete the Cat Costume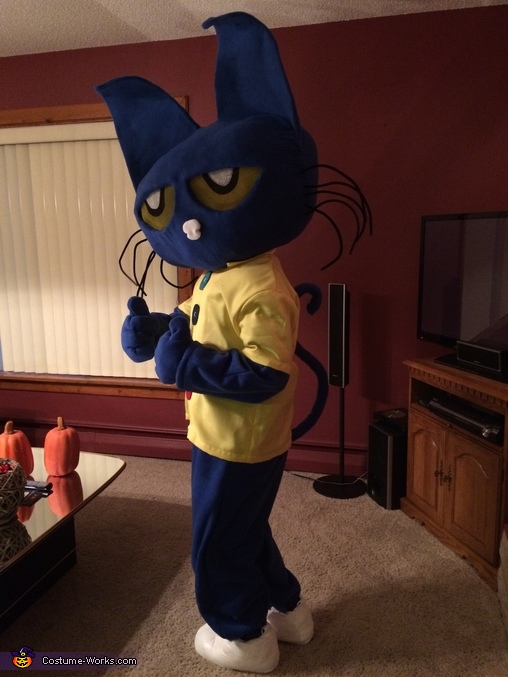 and here's Pete the cat......
More views:
(click to enlarge)
A word from Barbara, the 'Pete the Cat' costume creator:
My son is a first grade teacher and tries to have me create accordingly so that's why Pete the Cat. I paper mache the head, formed it by stuffing garbage bag with news paper and using duct tape to get the right shape. I added 8 layers when completely dried I covered head with a fury pile material. I used wire mesh for eyes and painted the eyes on. Black pipe cleaners were added for wiskers, a clay nose hot glued on the head. I made a body suit out of the same fury material I used for head, A tail was made from wire and same fabric. Hands were constructed with flat stuffing and the same fury material. I then Made a yellow shirt and added large buttons made from furniture leg pads. Petes shoes were slippers I painted white. And there you Have Pete the Cat...