Peacock Baby Costume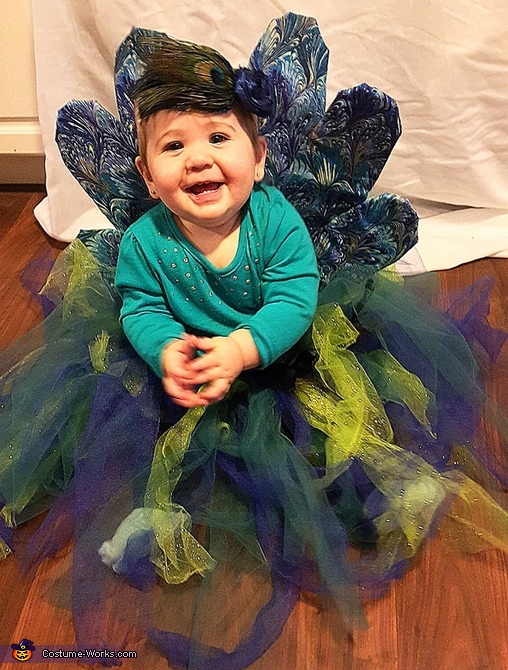 Strut Your Stuff Peacock!
A word from Caitlyn, the 'Peacock' costume creator:
Hi, my name is Addilyn and I am 9 months old! This is my first Halloween. My mommy made me a peacock costume for Halloween this year. She has always loved peacocks and their bright colors. She thinks my personality is like a peacock. I love to entertain people with my bubbly personality and I am a very bright & happy little girl. My mommy made my tutu from tulle and peacock feathers. She made my big feathers out of fabric and foam. And she made my headband out of peacock feathers, satin ribbon, and lace. And lots and lots of hot glue! I love my costume and all the hard work my mommy put into making me look like a beautiful peacock! Hope you guys like it. Happy Halloween everyone!