Pat Sajak Costume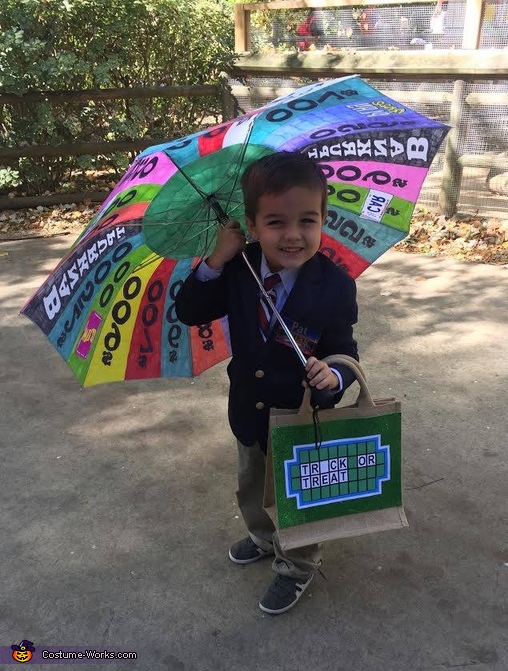 Four year old Pat Sajak.
A word from Emily, the 'Pat Sajak' costume creator:
My son has loved Wheel of Fortune his entire life, so it didn't surprise me when he asked to be Pat Sajak. I knew I had to make the costume amazing, since most kids would have zero idea who he was. The base of the costume was pretty simple. A cheap suit off Amazon and a name tag. I added a fun trick or treat bag with a word puzzle. But the heart and soul of the costume is the "wheel" itself. I wanted something that would be easy to take trick or treating with us, so it couldn't be too big or heavy. I wanted something that could spin easily, since that's half the fun. I settled on the umbrella. It was just a cheap white umbrella, sharpies, and LOTS and LOTS of time. My son screamed when he saw it because he was so excited, so it was totally worth it.