Paleta Man Costume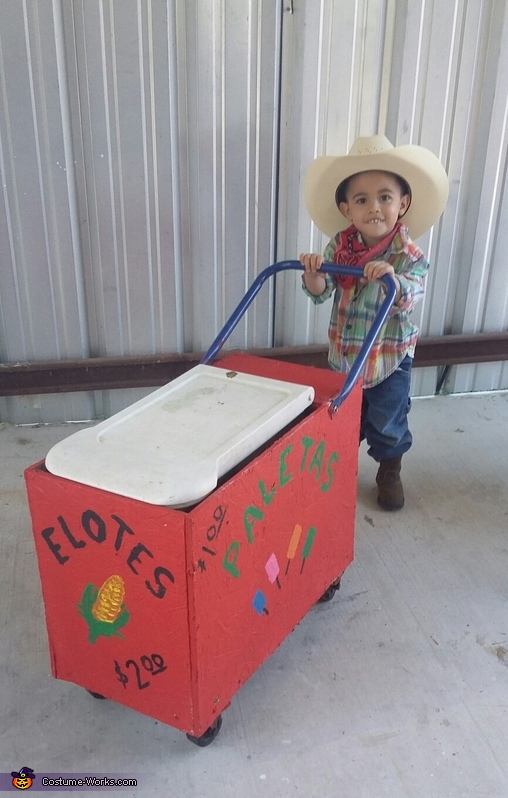 Adrian the paleta man!
A word from Jessica, the 'Paleta Man' costume creator:
My son is 2 years old his name is Adrian aAvalos. We live in a border town and get to see how many different people make money. Well we go to Mexico often and we always see men and women selling paletas (Popsicles) elotes (corn)and chips out of a ice chest on wheels basically. My son loves the man we always go to when we go to Mexico, so when we were trying to figure something out for Halloween we decided to be a paleta man. You should have seen how excited he was when it was all done! My dad (his grandpa) helped put it all together and I just grabbed clothes out of his closet and threw something together! Please vote for my son so he can see how many others people love the paleta man as well! Thank you !