Our Family = Out of This World Costume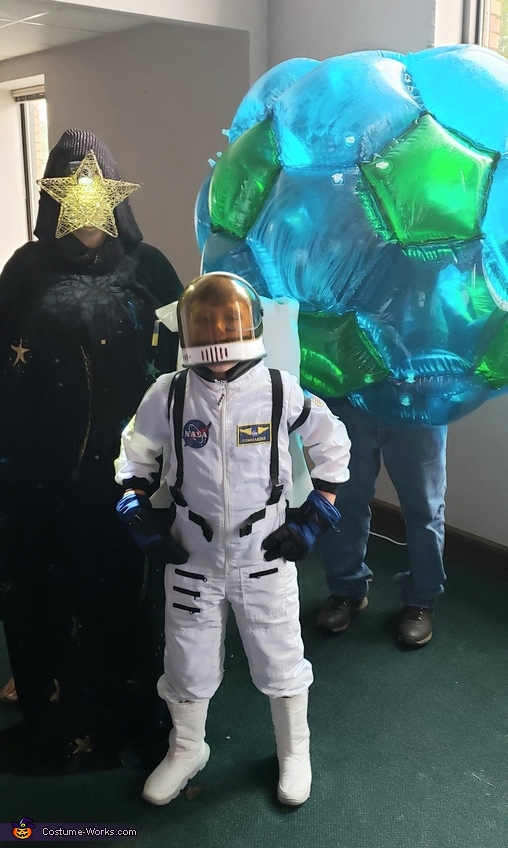 Our family = out of this world
A word from Rachael, the 'Out of This World' costume creator:
This is our 8 year old son as Neil Armstrong. Mom is on the left as Outerspace and dad is on the right as the earth.

This all started this summer when we went to a Moonpie party celebrating the 50th anniversary of man landing on the moon in Apollo 11 mission. Our son has since been all about NASA and read books about Neil Armstrong.

I got most of this stuff including the huge bank my husband has wearing at thrift stores and secondhand sites. My star is lit by a headlamp. Our sons jet pack is a white pillow case covering an inflatable ghostbusters pack with iron on nasa patches. His boots are made by crocs.

It was fun!