Old Woman Costume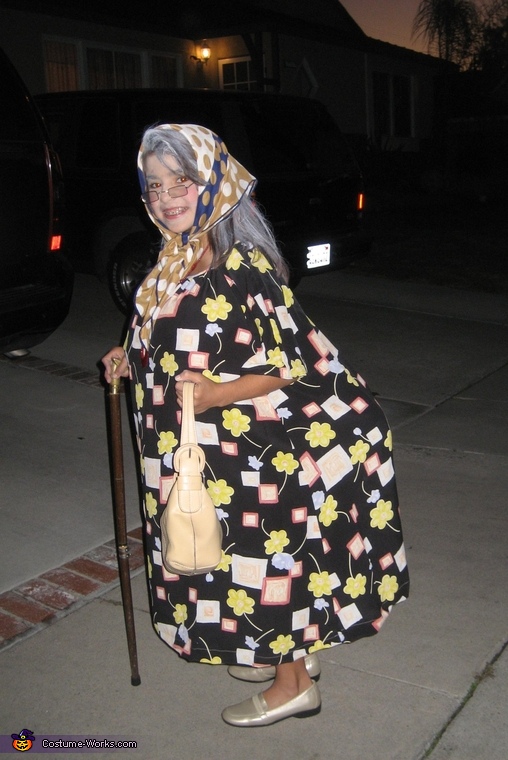 OLD WOMAN COSTUME
A word from Vivian, the 'Old Woman' costume creator:
My daughter and I came up with the idea to be an older woman for Halloween last year. We went to the thrift store and purchased a dress, shoes, purse and scarf for less than $15. She sprayed her hair gray and we "plumped" her up a little bit with a pillow and some "stuffing".... We even happened to have an old cane and glasses we found at home to finish off the look.
She was a "hit". Everywhere she went people laughed, took pictures, and said what a GREAT costume that was. She used an old purse to gather her candy... Even played it up by walking slow and talking like an old lady.
It was great!