Old Greg Costume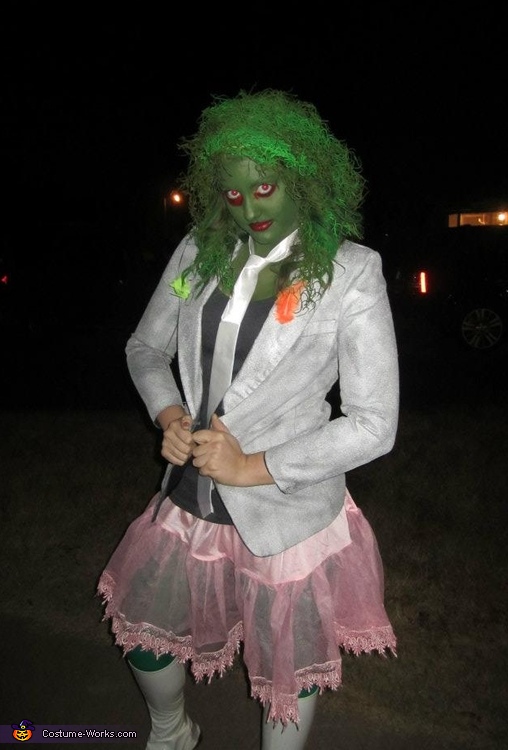 Old Greg Costume
A word from Lauren, the 'Old Greg' costume creator:
I am wearing the costume "old greg" to portray the character from the popular british TV show and you tube video. "I'm old greggggg".
I placed a hair net over my head and meticulously placed small pieces of plastic moss (bought from the craft store) into the net. To add more green, I used a green hair color spray...I then bought a mens blazer from a thrift store and spray painted in metallic silver. I then painted my face (and chest) with green face paint and made sure to add old greg's signature red markings. Old Greg is known to be a "scaly man fish" so I made "lures" out of feather and hooks and glued them to my blazer.
Be creative and DIY! You can find great pieces at your local thrift store and modify them in a million ways!