Old Crazy Cat Lady Costume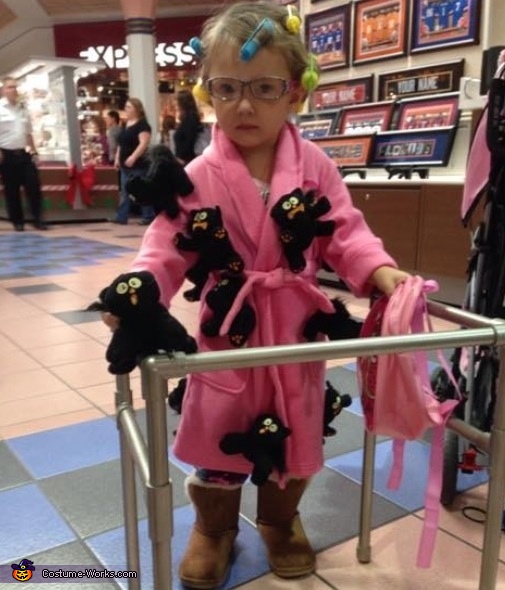 Old crazy cat lady
Put this costume together:
A word from Christina, the 'Old Crazy Cat Lady' costume creator:
This is my 2 year old daughter. I bought a bulk of scaredy cats and attached them to a robe. My husband made her walker out of PVC pipe and we painted it. We bought her fake glasses and some rollers. She also had cute cat slippers to match which she refused to wear.