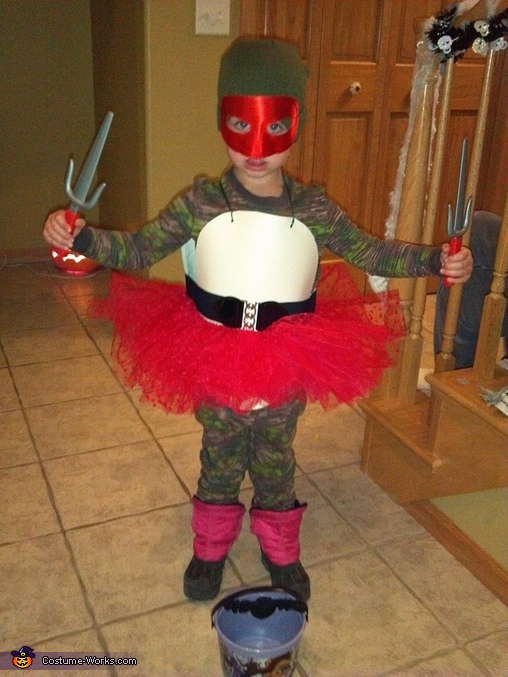 Teenage Mutant Ninja turtles
More views:
(click to enlarge)
A word from Heidi, the 'Ninja Turtles' costume creator:
My 4 children are in this picture. we decided to do a family theme. The bellies/shells are made of kitchen flooring and then we held them up with belts the girls wore tutu's and my...
Read more »