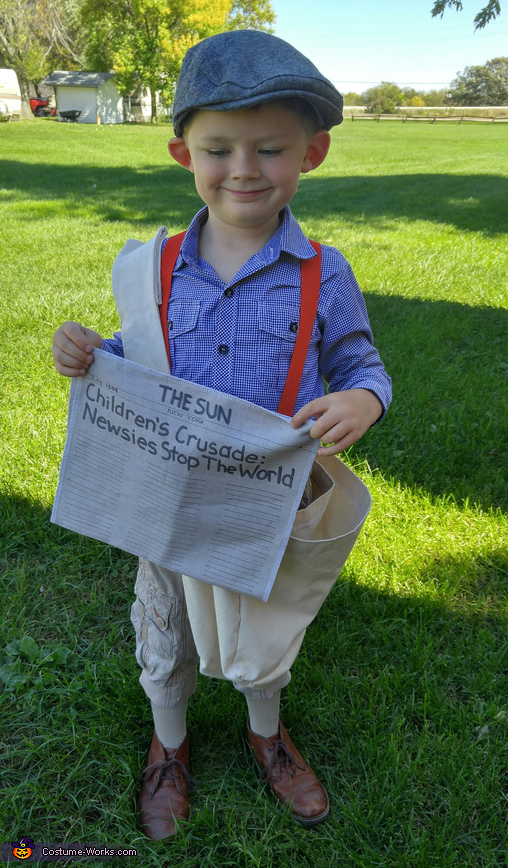 Mason (King of New York) sharing news about the Newsies strike of 1899.
More views:
(click to enlarge)
A word from Michaela, the 'Newsie' costume creator:
Our 6 year old loved seeing the musical Newsies last spring when the Broadway tour was in town. He knows every song from the show. Finding clothing that resembled clothes from 1899 was a challenge...
Read more »