Ms. Brown M&M's Costume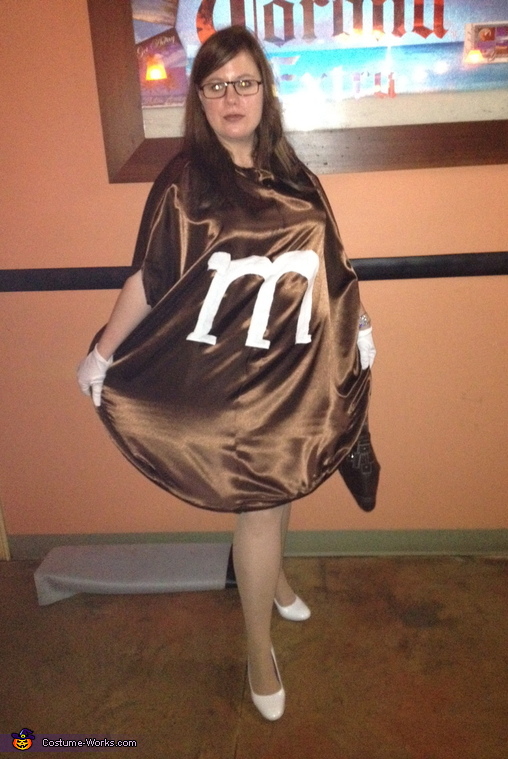 Ms. Brown M&M Chief Chocolate Officer
A word from Kathy, the 'Ms. Brown M&M's' costume creator:
My friends and I wanted to be famous women commercial characters for Halloween. I wanted to be Ms. Brown, but no such luck in finding a pre-made costume.
I made the costume by buying shiny brown fabric and cutting it into two large circles. (I folded the fabric in half once, then half again, then cut the circles one at a time.)
For the bottom of the costume, I cut a hula-hoop in half, and sewed it in. (When cutting the circles, remember to add in to your measurements fabric that you can sew the hula-hoop parts in place.
I left holes from my head and arms, and sewed the rest. Then I took white felt and traced and cut out the "m" and used fabric glue to stick it on.
I took an old pair of black shoes and spray painted them white.
Lastly, I bought glasses and white gloves from the Halloween store.