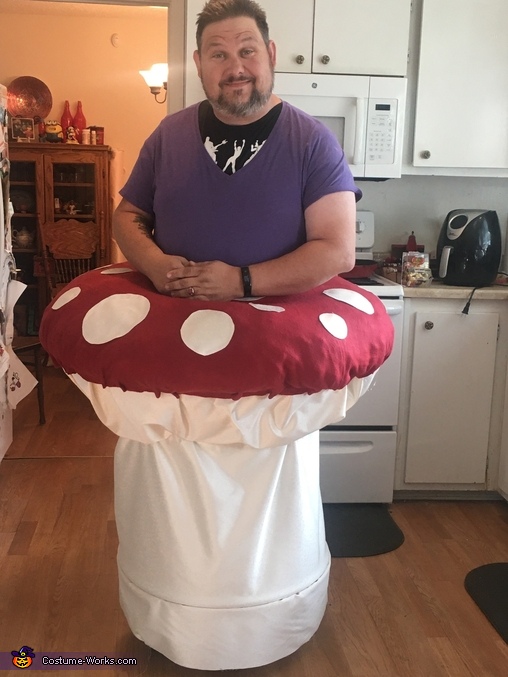 First test fitting of the mushroom on myself
More views:
(click to enlarge)
A word from Chris, the 'Mrs. Rosebud and Slimy' costume creator:
Mrs. Rosebud and her pet snail, Slimy, were inspired by my wife's love for the whimsical garden adornments. All the materials for the costume were found at local thrift shops. Both costumes went on like...
Read more »