Mr. T Costume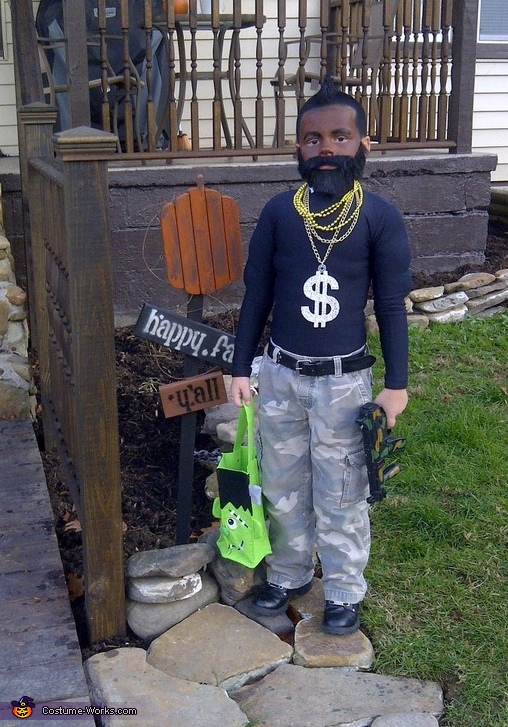 Mr. T....Trick-or-Treat Fool!
A word from Brooke, the 'Mr. T' costume creator:
My son, Braxton, is wearing the Mr. T costume. We made the muscles by using his old Hulk costume under a black Under Armour long sleeve shirt and some camoflauge pants. He already had a mohawk, so we just painted it jet black with hair spray. We painted his face and put on fake facial hair that we bought for about $3. Next, we added a gold, clip-on earring and some gold chains ($2) and wah, lah...Mr. T! Since we already had everything except for the face paint, hair spray and gold jewelry, we only spent about $8 on the entire costume! He carried a toy machine gun and greeted everyone with "Trick-or-Treat Fool!" Everyone loved it!