CATS Mr. Mistoffelees Costume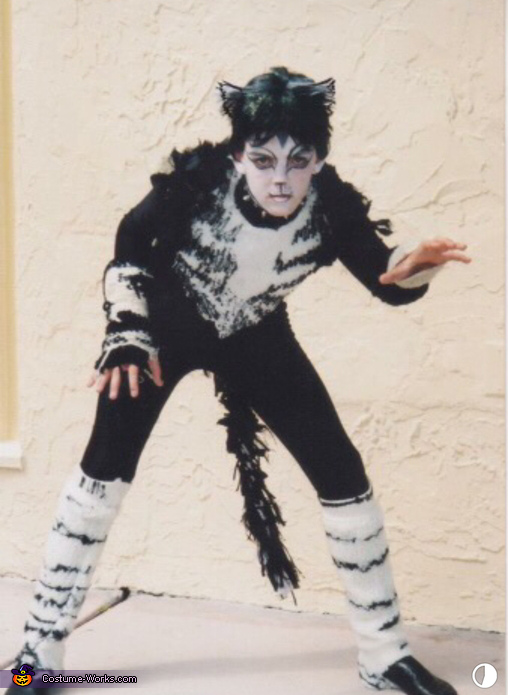 Catsí Mr. Mistopheles
A word from Darcy, the 'Mr. Mistoffelees' costume creator:
My son loves dance and theatre. I made this for him for Halloween.
He did his own makeup.
The body is a one piece body suit. I made a fur front and knitted arm and leg covers. The tail is braided clothe.