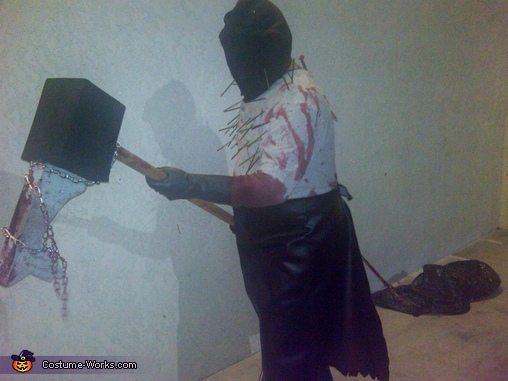 The Executioner Costume
A word from Thomas, the 'The Executioner' costume creator:
My costume is from the movie Resident Evil Afterlife. He is called The Executioner. The best part of this costume is that I have nails coming out of my body and there is lots of blood coming out of me.