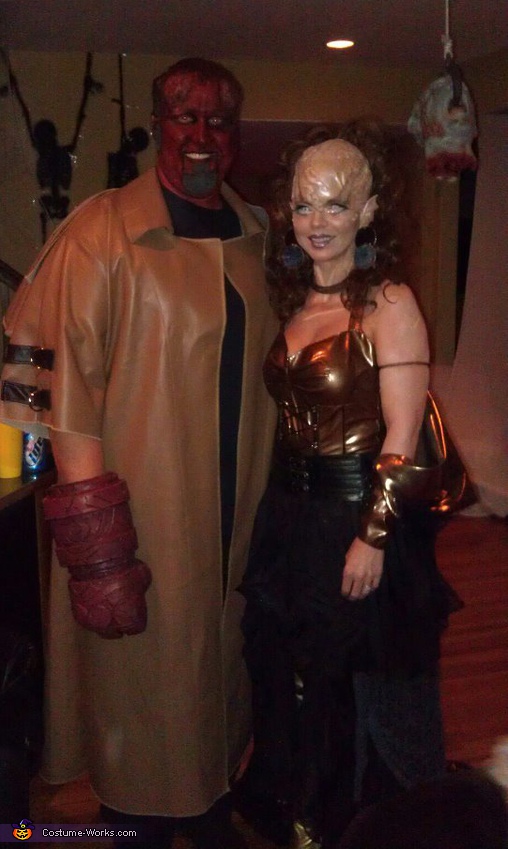 Lance - Hell Boy, Jen - the Alien
More views:
(click to enlarge)
A word from Jen, the 'Hellboy and The Alien' costume creator:
I made Lance's horns from liquid latex. I make Jen's alien prostetics from playdo and liquid latex. The brain parts were made from a brain jello mold and liquid latex. Lance's clothes were store bought and Jen's were a mix n match of costumes, clothes and fabrics sewn together. Shimmer and glitter was Max products and a glycerin/water mixture.