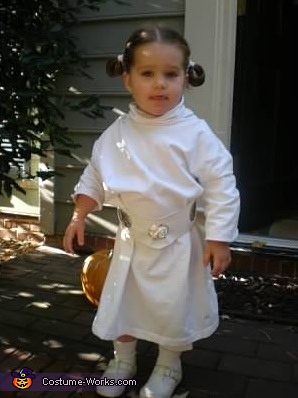 Princess Leia Costume
A word from Vanessa, the 'Baby Princess Leia' costume creator:
This is my daughter at 18 months as Princess Leia. She is wearing Mommy's white turtleneck with the sleeves pinned up, and a handmade belt out of fun foam and aluminum foil. It was a huge hit, easy to make and comfy for her to wear!