Money Man Costume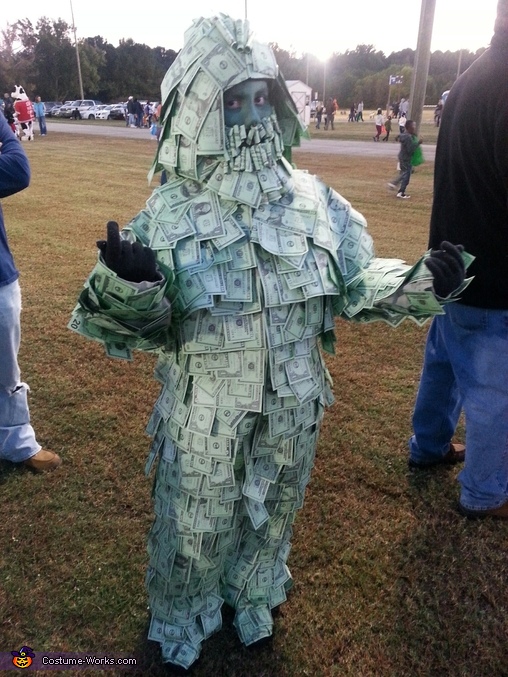 Big money from geico.
A word from Stephanie, the 'Money Man' costume creator:
Home made..... one piece suit used. Money orderd on line and hot glued over suit. It was then layered to have a fuller look. Face painted to match the money. Shoes bought and money glued to them also.