Mommie Dearest Costume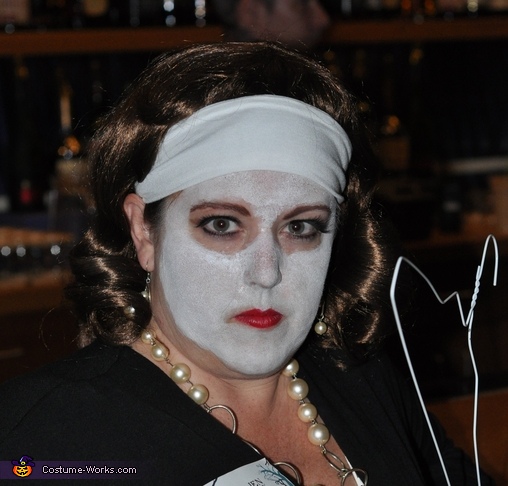 No Wire Hangers!
A word from Jen, the 'Mommie Dearest' costume creator:
I am wearing this costume for an office event. I have always loved the movie and no idea why! I used a 50's style brown haired wig with a head band from Walgreens. I recommend white clown paint for the mask look. I tried the cold cream but it wouldn't have made it through the night. Otherwise, just some eyeliner for eyebrows and some bright red lipstick to complete the face makeup. I found the dress on Overstock. It's just a long sleeved maxi (had the winged arms too) so it's the closest I could find to match the look from the movie. And don't forget the wire hanger!