Minions Costumes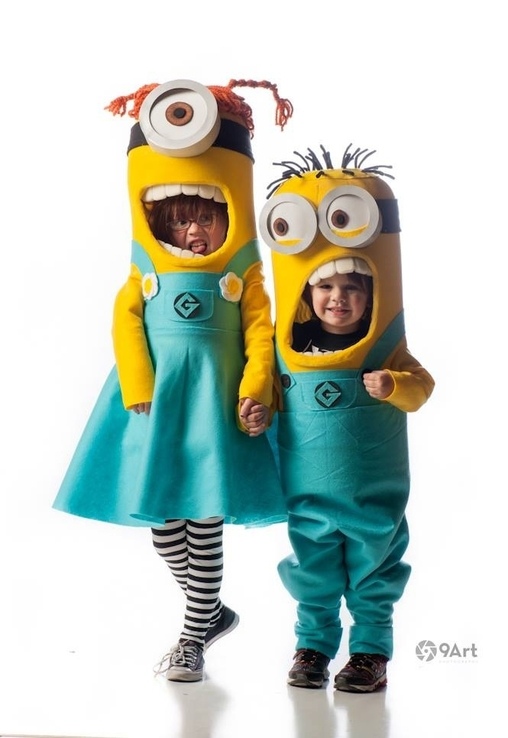 My little minion cheesing it up big time!
A word from Nina, the 'Minions' costume creator:
My kids are obsessed with the minions this year ... So I dove right in and made these two out of an egg crate mattress pad, felt and about a million hot glue sticks. The light in their eyes and the hippity hop in their step made all the hours (and hot glue burns) TOTALLY worth it.