Minecraft Wither Boss Costume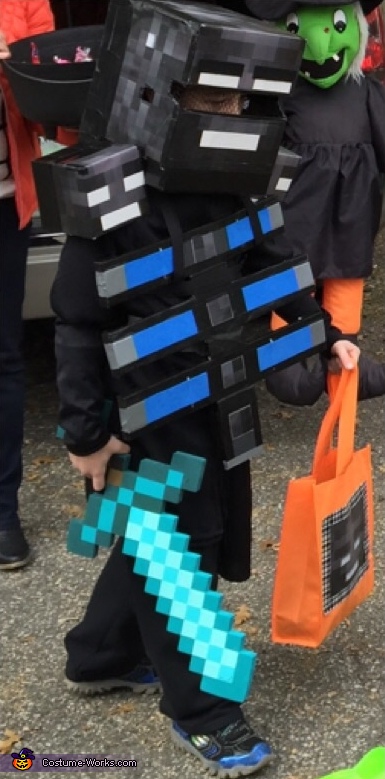 Inspiration, and final creation!
More views:
(click to enlarge)
A word from Johanna, the 'Minecraft Wither Boss' costume creator:
Worn by Jake Demetrius. Jake loves Minecraft, and wanted to be the baddest MINECRAFT BOSS.
Most of the costume is made out of cardboard, covered is printed paper. Reinforced with glue and specialty black duck tape.
My son had great confidence in my ability to create this, I wasn't so sure. But with his encouragement I think we did it!!!