Mars Attacks! Ack ack! Costume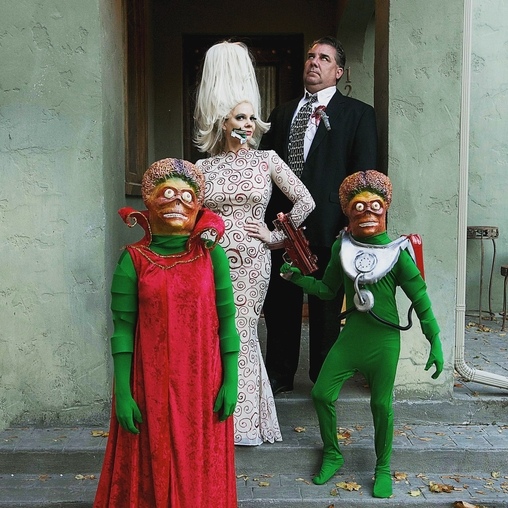 Ack ack!
A word from Steph, the 'Mars Attacks' costume creator:
I made our family costume this year. I'm the female alien. I made the dress, the wig, and the face peeling. My kids are both aliens. I sculpted, cast, and painted their masks. We used green morph suits and I built up the arms. I made the alien cape and the alien fuel pack. My husband is the president and I made the latex tentacle poking out of his shirt.
www.deconstructress.com