Mad Hatter & White Rabbit Costume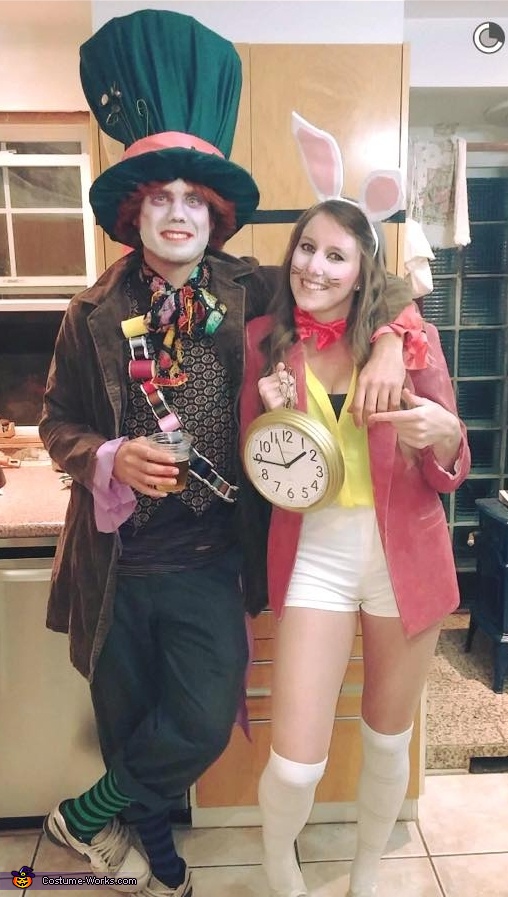 Mad Hatter & White Rabbit Costume
More views:
(click to enlarge)
A word from Samantha, the 'Mad Hatter & White Rabbit' costume creator:
White Rabbit
- The white rabbit was pretty easy. I had a hard time finding a red jacket, so I bought a white one and dyed it with fabric dye from Michaels. Then I just made rabbit ears out of felt and a headband from the dollar store. The make up was simple- I followed a tutorial from Pinterest!
Mad Hatter
- The mad hatter was a little more time consuming. The jacket and pants were found at the local thrift shop. I strung a bunch of thread spools together for the front of the costume. We tied a scarf around his neck and he wore a suit vest as well.
The hat was made from cardboard, wrapped in fabric we found at the local fabric store. A little extra was kept to stuff in the sleeves.
The make up was the hardest part about this costume. We followed a pinterest tutorial and used MAC make up since its so bright. We used orange coloured hairspray for the hair and it turned out great!