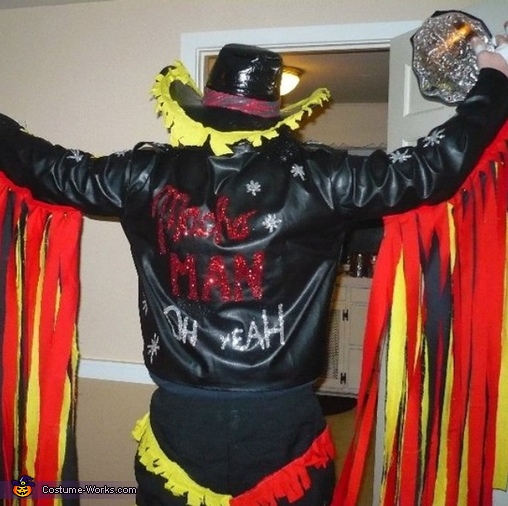 Hand glue and glitter paint !
More views:
(click to enlarge)
A word from Blake, the 'Macho Man Randy Savage' costume creator:
I wore this costume several times. I took a pleather jacket used for a "greaser" costume. Sewed yellow and red strips of fabric to the under sleeve. Sewed yellow and red fabric to a black...
Read more »